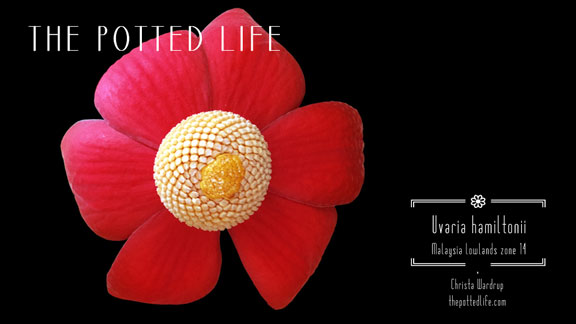 ABOUT
THE POTTED LIFE is a simple site dedicated to being a, text and photo, reference of my plant collection for myself and those that find their way here looking for IDs, what can be grown succesfully in the lowlands and etc.
MYSELF - I am an expatriate living in the beautiful tropical
Malaysia
lowlands (
zone 13/14
, 3° North of the equator). As gardeners we are very spoiled with year round summer and only two seasons; wet and dry. With my evergrowing collection of plants and garden pots I needed an easy reference at my fingertips to keep track of what I have and don't have.
MAY I HAVE ...? -
If
I have any plants, cuttings, seeds and such for offer I'll announce it at
The Potted Life Facebook
.
PHOTOGRAPHS - I've taken all photographs with either my Samsung J7 or iPad Mini. If you would like to use a photo drop me a message on
The Potted Life Facebook
. Please be patient for a reply as often I go weeks without using Facebook.
INSIDE VIEW -
ThePottedLife.com
is a non-profit
clean site; no
ads (if you see any ads it is your browser inserting i.e. UC browser), no cookies (social-share link will put theirs), no PHP, no spyware, and/or no referrals in the URLs. All code is open source and I've heavily <!-- commented --> many files for ease of perusal.
HERE
is my non-minified main.css with /* comments */.
Happy gardening and healthy plant hoarding.